CHIPMUNK 14" Kid's CM14-2 MM Bicycle - Red
Quick release of seat post makes it easy to adjust the height of the seat.
E

ASY TO ASSEMBLE: 95% of the bike has been assembled, except the training wheels, handlebar, saddle and pedals. The packaging includes all necessary tools to finish the assembly.

TWO HAND BRAKES: The combination of a front calliper brake and rear band brake gives more options for litter rider to learn to stop.

PATENTED CRANK BEARING: Equipped with Royal Baby newly patented crank bearing which brings much higher transmission efficiency and lower rolling resistance. Easy to start, and extend the service life of the bike.

WHY CHOOSE CHIPMUNK: Royal Baby newly developed Chipmunk branded kids bike offers factory direct sales for the best possible price. Our patented components feature designs specifically with the needs of children in mind. Great gift for 3-9 years old boys and girls.
FEATURES
The patented components are specially designed for the comfort of children.
Royal Baby Chipmunk will delight you with its functional features, high-quality assembly, stylish design and excellent price!
Royal Baby Chipmunk has excellent maneuverability and almost silent driving on asphalt.
Complete with removable auxiliary wheels, four reflectors, basket and metal fenders.
The seat can be easily adjusted in height with a convenient clip.
A reliable steel frame with such dimensions is not inferior to an aluminium one in weight.
The bike is equipped with two brakes: a V-brake at the front and a hub with a foot brake at the rear.
V-brakes, also known as rim brakes, are a classic type of brake that has been used in bicycle construction for over a century.
Their distinctive feature is increased mud clearance and increased braking power.
V-brakes have such advantages as simple design and, accordingly, ease of maintenance, as well as low weight.
The combination of V-brakes and rear foot brake gives your child more opportunities to learn to stop.
Equipped with the newly patented Royal Baby crankshaft bearing, which provides much higher transmission efficiency and lower rolling resistance, this type of bearing provides easy starting from a place and allows for easier maintenance.
SPECIFICATIONS
Bicycle type: children.

Recommended height: 105-130 cm

Wheels: 14 ", aluminum rim, inflatable.

Fork: no shock absorption.

Number of speeds: 1.

Handlebar: equipped with non-slip grips.

Adjustments: seat and steering wheel are height adjustable.

Frame: high quality steel frame with reliable welding assemblies.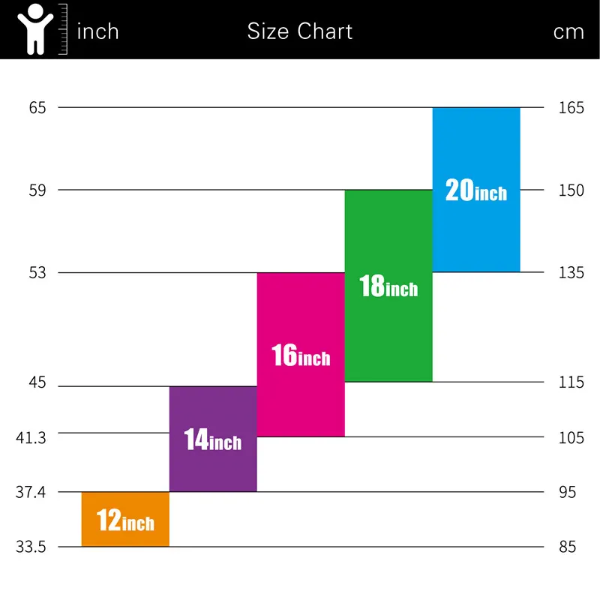 Customers can avail easy payments plan for :
Minimum Purchase:- AED 2,000
Tenure (Months):- 6, 9 & 12
To know the details please visit our EPP page