UNDER ARMOUR Women's Speedform Fortis 2.1 - Grey | SpeedForm Construction | Textile/Rubber
Energetic trainers from Under Armour. The upper part is produced from Fabric - Fabric, Material - High-quality material. Comfort is provided by the insoles made of textile. The material of the shock-absorbing sole is high-quality material. This model is supported by the 8 mm Offset, Charged Cushioning, Flex Grooves, SpeedForm technology. Great design for the active.
FEATURES
Breathable two-toned mesh upper locks down foot
SpeedForm construction molds to the foot for a precision fit
Internal heel counter provided seamless and lightweight support
Embedded sockliner for cushioning and seamless support
Two-piece Charged Cushioning midsole for added support and comfort
Solid rubber outsole covers high impact zones for greater durability
Anatomically placed flex grooves offer extra flexibility
Under Armour logo branding print
SPECIFICATIONS
| Closing | Lace up |
| --- | --- |
| Toe Shape | Round |
| Sole Material | Rubber |
| Upper Material | Textile |
| Lining Material | Textile |
SIZE CHART
HOW TO MEASURE
FOOT: We start with the true foot, which means we measure from heel to toe. That measurement (in centimeters) is then translated into our standard sizes.
To find your foot measurement closely trace your entire foot onto a piece of paper and measure from heel to toe. If your measurement is between chart numbers, we recommend sizing up. Be sure you're putting your full weight on your foot while tracing. Please note: for the best results, measuring later in the day is recommended.
We created this easy-to-use sizing chart so that finding the right size shoes for your kids won't be a workout in itself. *Due to the metric/imperial conversions, there will be some instances where two US sizes will equal one UK size or one CM size.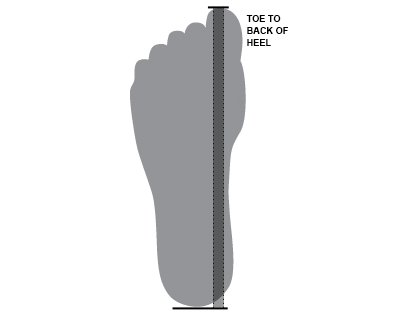 | US Men | US Women | Inches | CM | Euro | UK |
| --- | --- | --- | --- | --- | --- |
| 3.5 | 5 | 8¾ | 22 | 35.5 | 2.5 |
| 4 | 5.5 | 8⅞ | 22.5 | 36 | 3 |
| 4.5 | 6 | 9⅛ | 23 | 36.5 | 3.5 |
| 5 | 6.5 | 9¼ | 23.5 | 37.5 | 4 |
| 5.5 | 7 | 9⅞ | 25 | 40 | 6 |
| 6 | 7.5 | 10 | 25.5 | 40.5 | 6.5 |
| 6.5 | 8 | 10⅛ | 26 | 41 | 7 |
| 7 | 8.5 | 9⅞ | 25 | 40 | 6 |
| 7.5 | 9 | 10 | 25.5 | 40.5 | 6.5 |
| 8 | 9.5 | 10⅛ | 26 | 41 | 7 |
| 8.5 | 10 | 10⅜ | 26.5 | 42 | 7.5 |
| 9 | 10.5 | 10⅝ | 27 | 42.5 | 8 |
| 9.5 | 11 | 10¾ | 27.5 | 43 | 8.5 |
| 10 | 11.5 | 11 | 28 | 44 | 9 |
| 10.5 | 12 | 11⅛ | 28.5 | 44.5 | 9.5 |
| 11 | 12.5 | 11⅜ | 29 | 45 | 10 |
| 11.5 | 13 | 11⅝ | 29.5 | 45.5 | 10.5 |
| 12 | 13.5 | 11¾ | 30 | 46 | 11 |
| 12.5 | 14 | 12 | 30.5 | 47 | 11.5 |
| 13 | 14.5 | 12⅛ | 31 | 47.5 | 12 |
| 13.5 | 15 | 12¼ | 31.5 | 48 | 12.5 |
| 14 | 15.5 | 12⅝ | 32 | 48.5 | 13 |
| 14.5 | 16 | 12⅞ | 32.5 | 49 | 13.5 |
| 15 | 16.5 | 13 | 33 | 49.5 | 14 |
| 15.5 | 17 | 13⅛ | 33.5 | 50 | 14.5 |
| 16 | 17.5 | 13¼ | 34 | 50.5 | 15 |